All training programs start with an in-home assessment of behaviors, skills, and environment.
You will receive a detailed training plan with measurable goals to guide our sessions, and following each session, you will receive step-by-step homework instructions.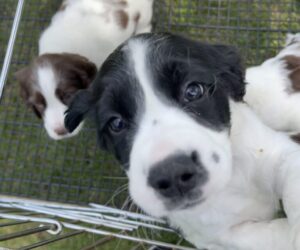 Puppy Training
Get your new team off to a great start! Let us help you develop the habits of a responsible dog owner by introducing your puppy to a world that is safe, healthy, and connected.
Obedience Training
Let us customize a program based on your dog's developmental stage and ability. Whether we are practicing basic obedience skills or advanced tasks your program will be tailored for the highest level of success.
Canine Good Citizen
Expand your trust and grow your bond when you master the ten essential skills of a well-mannered dog set forth by the American Kennel Club (AKC).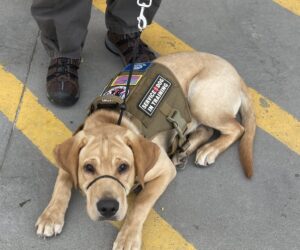 Service Dog Program
When you develop a strong connection your service dog will have the drive to perform the high level of skill required to mitigate a disability. Together you will be a team that enables you to bridge some of the challenges that come with a disability.
Therapy Dog Program
Are you interested in providing comfort and compassion to the elderly, people suffering from an illness or a disability or maybe even responding in times of crisis? We will assess your team to see if you have takes to work in this capacity and customize your training for success!
Going back to work can create some worry for your furry friend. Let us help them maintain socialization, exercise and good behavior in a safe and caring environment.
Group Training and Classes
Group training is a fun way for you and your dog to practice proper socialization, develop focus, and master obedience skills around tempting distractions.
Board and Train
Whether you are going out of town and want a safe, fun place your pup to stay sharp on skills or you want to get an intensive head start on your training program this is option is top notch! This package includes socialization and play at our premiere daycare facility (unless you are doing the ultra puppy package).